Facial & Body Treatments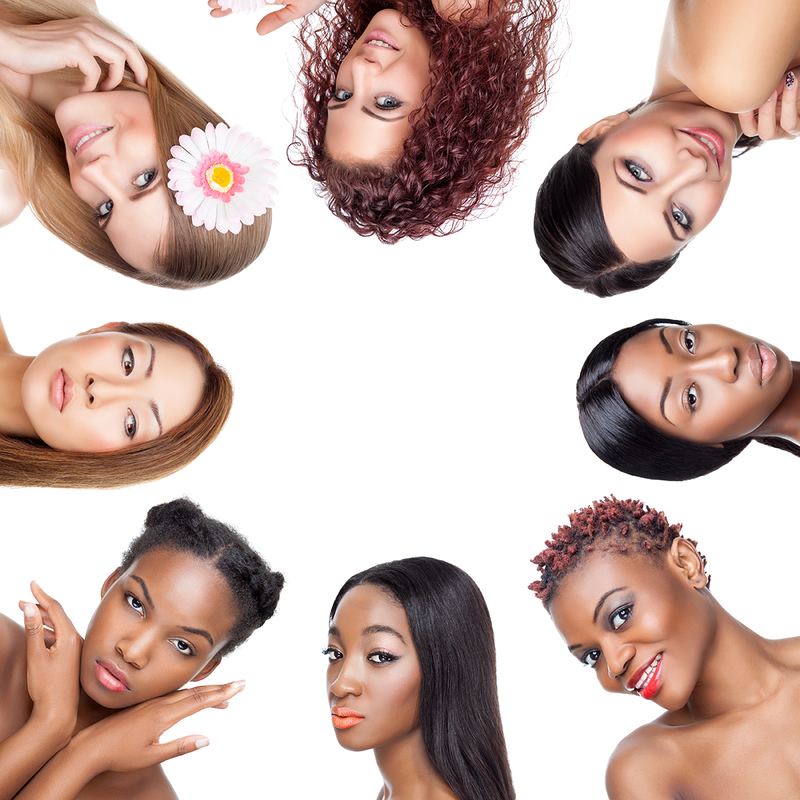 Facials:
European Facial $75

This facial will dramatically improve the foundation of your skin by adding vitality, radiance and elasticity. Using Skin Essentials products specifically selected for you, your skin will be cleansed, purified and hydrated to reveal a newer, refreshed you.

Deep Cleansing Acne Facial Treatment $85
This treatment is beneficial for overactive skin by removing impurities, purifying, nourishing and rebalancing to achieve a beautiful improved texture. Highly recommended for oily and congested skin. This treatment will keep your skin smooth and healthy preventing future breakouts.
Hydrating & Nourishing Facial $75
This intense treatment hydrates, smooths skin tone, plumps fine lines and increases elasticity. Erases the signs of fatigue to reveal a refreshed complexion and skin tone is balanced with a dramatic improvement in texture and clarity. An outstanding treatment with immediate results!
Teen Facial $60
This facial is designed specifically for teens with acne prone skin. This facial will help to balance overactive skin and customized your skin's needs.
Back Attack Treatment $125
One of the most neglected parts of the body is the back. A back facial consists of thorough cleansing, extraction, exfoliation, steam and mask, all of which promote healthy skin.
Diamond And Gold" Facial AKA "Bling Facial" $140
The Diamond 24 Karat Gold Facial treatment helps to rejuvenation the skin, improves blood flow, renews the skin, its a great antioxidant and is very high in minerals. The exfoliating powers of the Diamond tip, Dermabrasion combined with the 24k gold mask lifts and firms your skin to reduce the appearance of fine lines, wrinkles and brightens the skin. Making for an AMAZING feel and "Bling" glow.
Tighten & Lighten Facial $125
This amazing facial not only tightens your skin but gives you a lighter complexion, with the help of Micro current to tighten and a pigmentation mask to erase your uneven tones, you can see the difference immediate
Facial Toning Facelift $125
Includes a Diamonbrasion,( no extractions) Microcurrent for eyes and neck ,Radio Frequency and Cold Sonic closes the pores and locks in moisture

This micro-current facial, helps to tighten your sagging skin and re-conditions your muscles to firm your face and neck!
Laser Liquid Light Facial (ACNE) $135
This AMAZING combination uses laser, to Penetrate through the dermis of the skin to destroy bacteria, Liquid, hyaluronic acid to plump the skin and infrared Light to calm and sooth your skin. Depending on the severity of the acne, a minimum of 5-8 treatments are recommended, we offer packages if needed.
Diamond Or Microdermabrasion Treatments
Organic $95
1 HOUR Organic Microdermabrasion, is less aggressive.
Diamond $125
1 HOUR tipped wands of varied size and coarseness for different skin types and depths of resurfacing.
Crystal Microdermabrasion $95
1 HOUR Aluminum crystals are more Abrasive.
Mini Micro $50
NO STEAM, NO EXTRACTIONS 30 MIN
Additional areas:
Neck $50

Décolletage $50

Neck & décolletage $75

Lips $15

Under eyes $15

Full Back $150

Upper chest $100

Upper thigh $175

Buttocks $150

Arms Upper $150

Lower Arms/$125

Bikini (TOP ONLY) $125

Inner thighs $150


Platelet Rich Plasma (PRP) injections
Amazing, natural, a non-surgical approach.
PRP, Growth Factor And Stem Cells
Rejuvenation and repair through the power your own growth factor and stem cells which are considered a "blank" cell - the mother cells - capable of becoming any type of cell in the body, have a unique, self-renewing ability. PRP triggers the body's self-renewing ability, making it an all-natural option to rejuvenate skin, prevent hair loss, and fill areas of loose skin. This, in addition to the replenishing effects of growth factor and platelets are the successful elements used in PRP treatments which give you the youthful look and feeling you desire.
Naturally produced in the body, stem cells stimulate collagen growth, as well as blood vessels that deliver oxygen to bodily tissues. Platelet rich plasma is highly concentrated with platelets and growth factors which are found in the blood and stimulate stem cells. Our bodies have amazing regenerative abilities and the tissue which you inject your PRP immediately begins a rejuvenation process giving way to a youthful glow, a healthy, natural appearance and results that fortify over a period of several weeks.
How Does The Process Work?
The PRP Blue Facial, also called the "AVATAR FACIAL" utilizes a "double-spin" technique that allows the active biologic factors of serum to be administered at the most effective concentration. This double processing is super concentrates the Growth Factors and in a final step, all Red Blood Cells are removed. The remaining PRP is combined with calcium and the result is bright Blue in appearance. - Most patients have told us that because the color of PRP is Blue and not Red, they feel much better without "blood" all over their face if their face is treated with PRP Blue.
Once the PRP is micro-injected the platelets act to rejuvenate and repair tissues through a rapid increase in stem cells which cause the tissues to become healthier and renewed.
The PRP process takes approximately one hour, including preparation and recovery time. Most people are able to return to their activities or jobs right after the procedure.
The Benefits
Naturally uses your own body's power to provide rejuvenation
non-surgical process
All natural therapy
Virtually no downtime
Heal injuries quicker
Simple treatments
Is PRP safe?
Minimally invasive, resulting in no scars, and few side effects, PRP injections are a very safe and effective treatment. Key advantages of PRP include the low risk because your own blood is being used and it is a natural application process.
Call us today for a complimentary consultation and pricing.
Peels: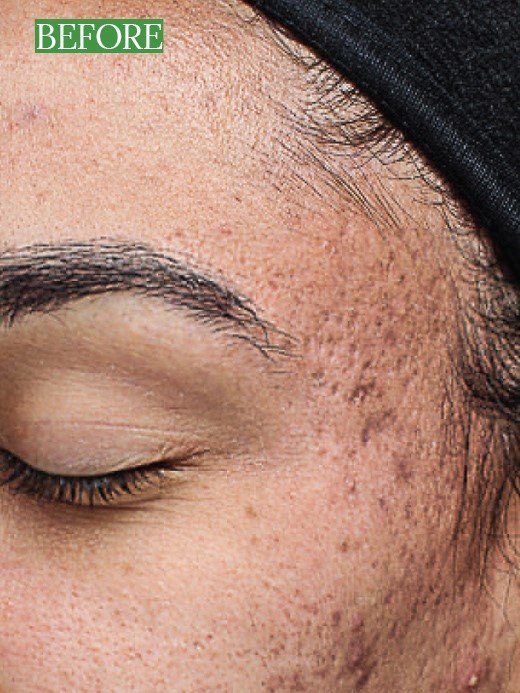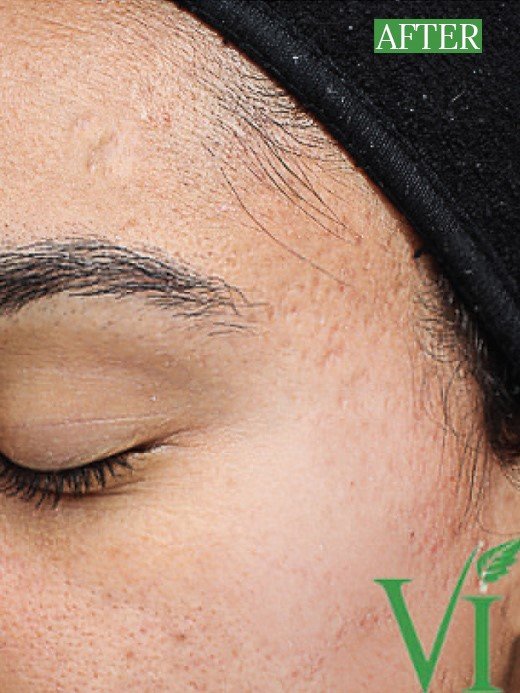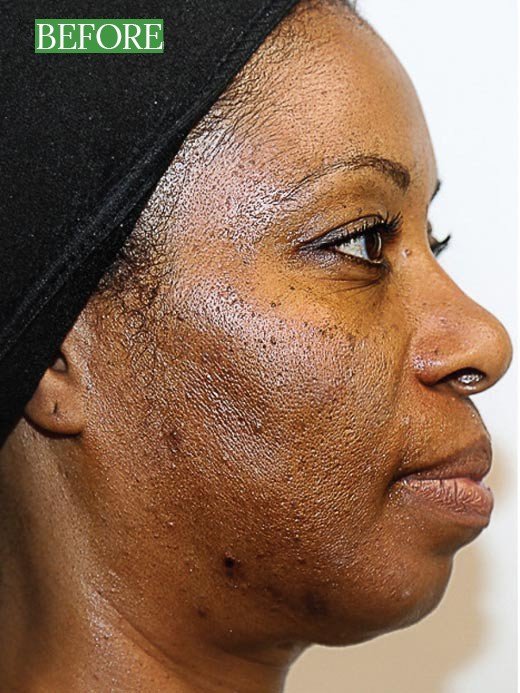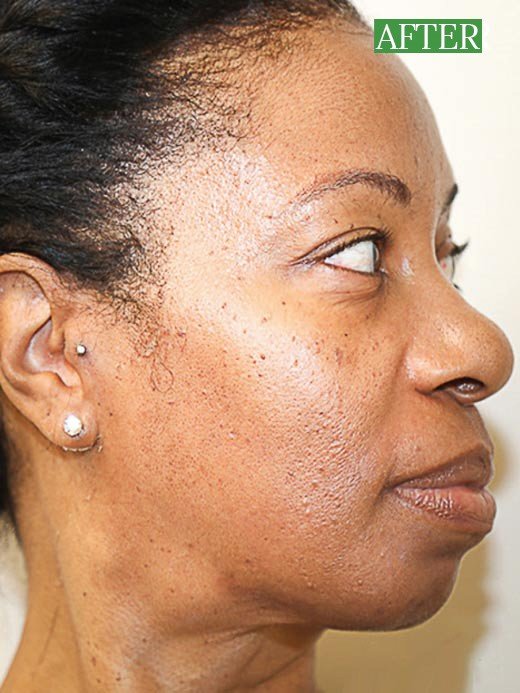 VI Peel $200 and up

The VI Peel is the most amazing peel you will ever experience! The VI Peel was created for everyday people who want visible results from their peel but do not have the time to spend getting deep chemical peels. It has proven as one of the most effective and least time consuming treatment for acne, hyperpigmentation, and aging, The VI
Peel is made from the same ingredients in the TCA Peel, Salicylic Acid, Retinoic Acid, Phenol, and Vitamins.
What Does The VI Peel Do?
The VI Peel improves skin tone, texture, and clarity while reducing age spots, freckles, and melasma. The VI Peel also softens lines and wrinkles and stimulates collagen production to leave you with fresh, radiant skin.
Lactic Acid Peel $65
This is one of the Alpha Hydroxy acids (fruit acids) peels. Fruit acids are nontoxic.
What Skin Type Is Lactic Acid Peels Good For?
Lactic Acid is a thorough exfoliator, removing the outer layers of thickened or damaged skin, leaving a smoother and healthier appearance. Lactic Acid has been found to be beneficial in improving dry skin, treating age spots, improving oily and acne prone skin, and decreasing fine lines and wrinkles. Helps to brighten the skin to give it that glow.
Salicylic Acid Peel $65
This medium strength beta peel can successfully address a multitude of skin concerns such as inflamed acne vulgaris, fine lines and wrinkles as well as an uneven and blotchy skin tone. The Salicylic Acid peel is ideal for normal skin as it is neither too strong nor too mild for the resilient skin type.
Glycolic Acid Peel $75-$125
Depends on strength
This light strength peel is a natural ingredient derived from sugar cane, glycolic acid is an exfoliator. In most cases with this treatment you would not see visible peeling days after the procedure, making it a great treatment for those not wanting flaking skin showing.
Body Peels
Elbow & Knees $150

Lower or Upper Arms $180

Chest $200

Back (Upper/lower) $200

Butt $250

Upper thighs $300

Body: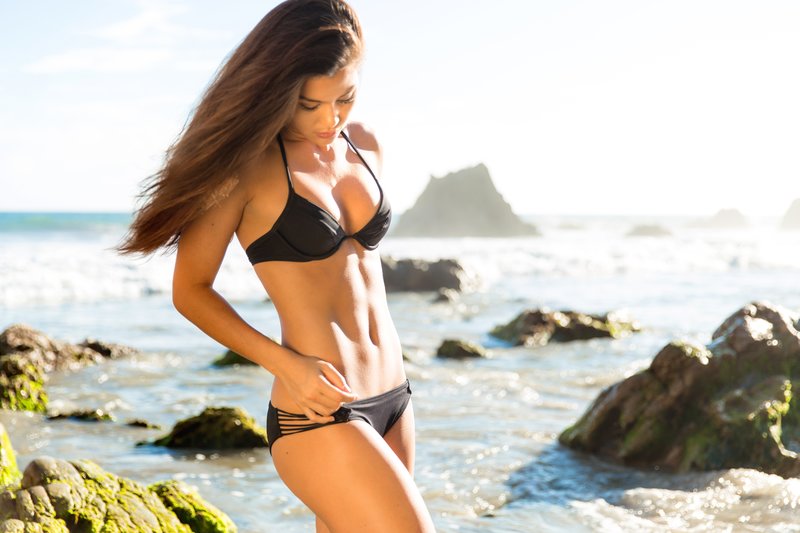 Ultrasonic FAT Cavitation $100 per session,recommend 6 sessions

Amazing Skin Care Med Spa offers an innovative combination of treatment for fat reduction, cellulite reduction, skin tightening and butt lifting, that simultaneously incorporates several distinct technologies: High-Intensity Ultrasound Cavitation, High-Intensity Tri polar Radio frequency and Micro Currents. The results are visible immediately after each treatment, and several treatments are combined in each session to offer you an unbeatable value for your money.
Power Plate $15 – 10 Minutes
This amazing vibration plate, helps with a number of issues, from circulation to toning and helping to flushing out toxins. Excellent when combined with our other services for weight loss!!
Lipo Laser $65 Per Session recommendation 6 sessions

Eliminate fat without surgery! Lipo light triggers lipolysis in fat cells (adipocytes) which causes fatty acids to be broken down and released. Lipo Light stimulates firoblasts, strengthening the collagen and elastin fibres to tone and tighten your skin.
The Lazy Gym $125 Per session
Four Technologies in 1 hour! Lipo Laser ,Infrared sauna dome,EWOT( Exercise with oxygen therapy) vibration plate! Loss up to 5 inches your first session!!! Shrink,Sweat and Shake the fat away!!!